Thetahealing® is a work with the cleanest universal energy of unconditional love and does not have foundations in any religion.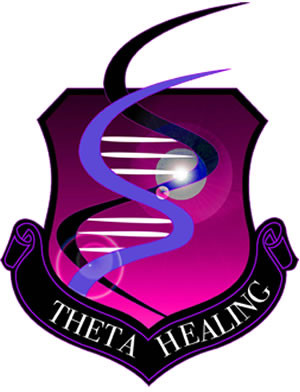 THETAHEALING® is a work with the purest universal energy and has no foundations in ANY RELIGION. It is working with beliefs that are stored in the subconscious mind, where it is possible to find and release hidden negative programs, behavioral patterns or automatic subconscious reactions and replace them with new, positive ones.
THETAHEALING® is a meditation technique that allows us to enter the subconscious to change the thoughts and beliefs that complicate our lives.
THETAHEALING® helps to heal the old belief system and turn life into full health, abundance and prosperity. This is the healing of all areas of life in the THETA BRAIN WAVES..
DO YOU WANT LOVE, HEALTH, HAPPINESS, SATISFACTION and SUCCESS IN YOUR LIFE?
ARE PARTNER, HARMONIC HOME AND HEALTHY FAMILY RELATIONSHIPS IMPORTANT FOR YOU?
Do you ask why certain situations related to your relationships, health or finance are repeated in your life? Why do you react exactly and not otherwise? How is it possible that you are trying to change things and yet you are still spinning in a circle? The answer is hidden in PROGRAMS AND BELIEFSthat are preserved deeply in our SUBCONSCIOUS and which arose from our experiences, beliefs, memories, traumatic experiences, genetic fundamentals or social consciousness.
The Thetahealing® technique allows us to locate, remove, and change these programs. These negative emotions of guilt, bitterness, anger, hate, dissatisfaction and fears are an obstacle to our daily lives. By release from these negative programs that are created as a basis for the said feelings, you will get to your true ESSENCE – the essence of your EXISTENCE on this earth.
Guilt is one of the emotions that most people are having. It may originate from the fetal period (taken over from the mother or father). Some people feel guilty when they are successful – the cause is often a program "It is not right to be successful". Someone suffers from guilt feelings because of unresolved relationships with their loved ones – this may be related for example to "everything is my fault" or "I need to be used by other poeple"……
When removing programs that cause guilt, you will be RELEASED from a big EMOTIONAL burden and bring
PEACE AND BALANCEto your life.
For example, let's say your mother got pregnant unplanned and your father was definitely not happy with the situation. You gained in the developmental stage of the fetus a subconscious belief that you are not being wanted and loved. Such beliefs, if not withdrawn from the subconscious, will complicate all sorts of relationships in your life. You will feel that people do not like you or that they have something against you, that you are not happy in your work – as you would wish to be or how you would deserve.
At the PHYSICAL LEVEL, it is possible with an "ordinary" removal of programs related to negative feelings to be recovered and healed.
Using the Thetahealing® technique we get rid of all sorts of DISEASES EVERY DAY …..
SUCCESS IS to release the very cause of the disease and BE RECOVERED AND HEALED.
AVAILABLE BOOKS ON THETAHEALING®
IN SLOVAK LANGUAGE
AVAILABLE BOOKS ON THETAHEALING®
IN ENGLISH LANGUAGE
AVAILABLE BOOKS ON THETAHEALING®
IN GERMAN LANGUAGE