WHAT ARE THE SESSIONS AND HOW ARE THEY?
Thetahealing® session takes place in a way, where the client arrives and tells the practitioner his problem that he has or he recounts what he would like to change in his life.
Therefore, it is important that the client already knows what he needs and what his problem is – before the session.
After evaluating the client's problem, the practitioner switches to theta brainwaves and determines whether he can help the client with his problem.
After finding client's belief behind which this problem is hiding, a muscle test needs to be performed.
If the muscle test is positive, the practitioner will seek a key belief or a program to its core.
It is possible that during a session the practitioner will use muscle tests to check whether negative beliefs or programs the client actually hides in his subconscious.
After that, the practitioner will work on found negative beliefs and programs, that will be released from the client's subconscious and change to positive. That would be completed by downloads of feelings that this program or these believes needs.
HOW MANY SESSIONS DO I NEED?
Thetahealing® is one amazing healing technique, which is the fastes one and available in 21st century for everyone. It helps us to improve and simplify our everyday life.
A large number of beliefs and programs that complicate our lives can be processed in a very short time.
How many consultations will I need??? ……. It is a very common question of clients towards the practitioner.
It really depends on you – what problems do you have in your life, what do you want to change in it, and how much work you want to put in.
The belief system of a particular problem is sometimes very difficult and a deeper work needs to be done in a number of sessions – in order to achieve the final result.
During the session the client feels a true relief immediately and thereafter also an advance movement in real life.
IS A DISTANCE SESSION POSSIBLE?
Yes.
A distance session can be done via WhatsApp, Skype, and Viber, which you can find right here in our contact.
The first session is ideal to be done in person in order to teach the client how to perform a muscle test.
The muscle test is important for you to test the beliefs discovered with your practicioner during the session.
In the case it is not possible to explain the muscle test in person, it is possible, in agreement with the practicioner, to send instructions via email.
HOW DO I PREPARE FOR A SESSION?
Important!!! …..
Before the session, it is important to drink enough water to make the body hydrated (ideally still water).
Before arriving at a session, it is important that you know what you would like to work on and what do you have a problem with.
If you decide to come to a Thetahealing session, it is important to know that money is an exchange of energy.
How long does the session last and how much costs it? You find all this informations in our price list.
The ThetaHealing® session is a work with subconscious in order to find the right cause of the problem.
The session is suitable for every single being, which has a problem of any nature.
The session is suitable for dealing with any problem whether it is mental, spiritual, emotional or physical.
The session is suitable for every single person who is looking for answers in his life.
The session is suitable for all types of people who want to move forward in their lives.
The session is suitable and possible for all our pet pets.
The session is suitable for all age categories.
The session is all about the magical moment.
The session will give you a new sense of life.
The session will show you a new direction.
The session changes the future.
The sessionis a meeting with the highest truth.
The ThetaHealing® session is a way to heal yourself and to heal every single chakra in the body.

GENERAL MEANING OF CHAKRAS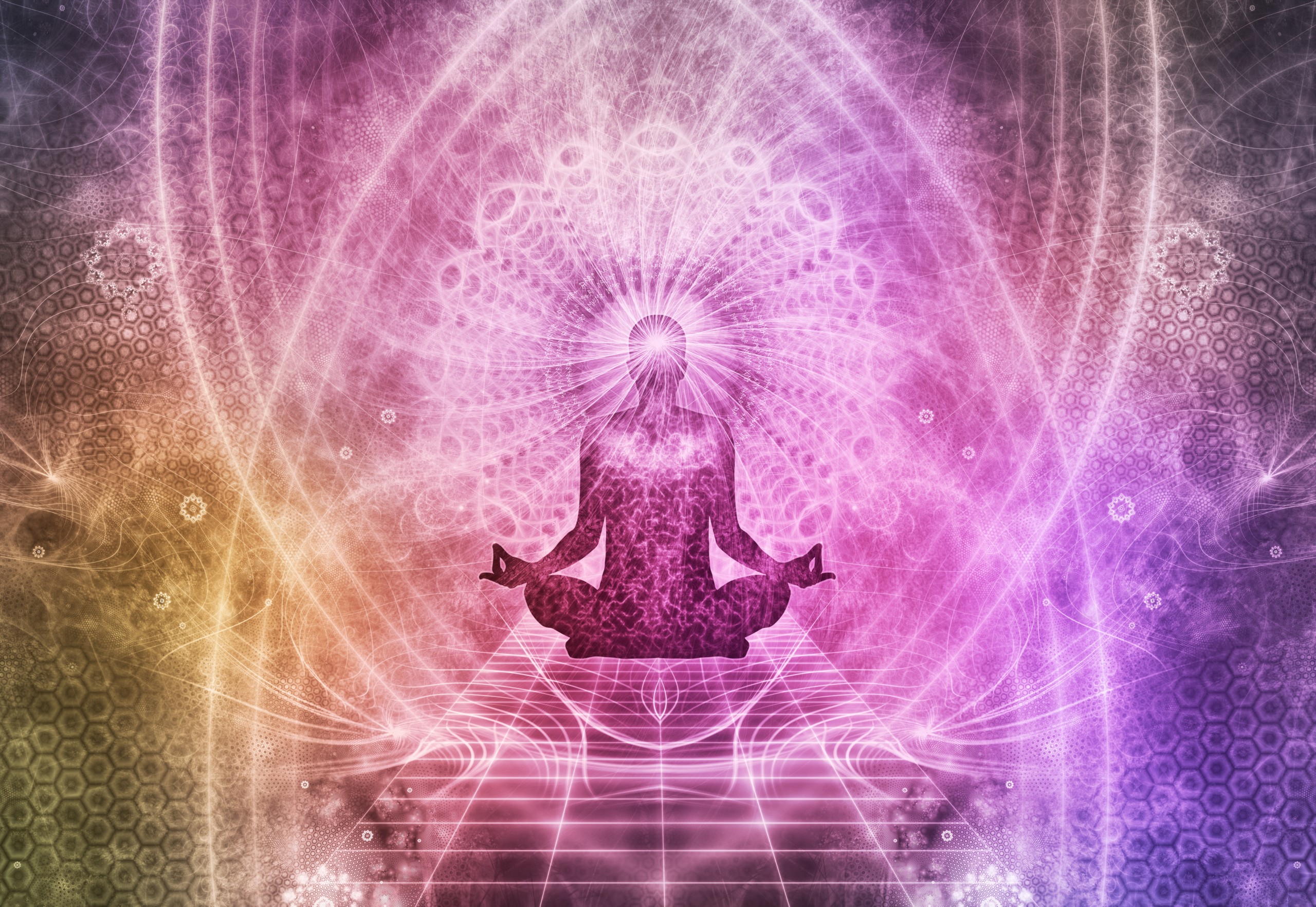 Each color vibrates at a certain frequency.
We know 7 colors of chakras: red, orange, yellow, green, blue, indigo, purple.
We can see these colors most often on a rainbow.
The lower chakras are spinning slower and therefore have warm colors-RED, ORANGE and YELLOW.
And we perceive these colors as stimulating.
The upper chakras are spinning faster and therefore have cold colors — GREEN, BLUE, INDIGO and PURPLE.
And we perceive these colors as abirritant.
The word "chakra" is a term that in Sanskrit means a wheel.
The first written mention of the chakras is given in sciences written in India between 1,500 and 500 BC. Each chakra spins like a wheel inside the human body, forming a vortex. This vortex can attract energy on the basis of vibration. It can attract the vibrations of colors and emotions of people we come into contact with. Therefore, we do not feel good at the company of negative people and, conversely, we search for the company of people who are positive.
We know 7 basic chakras:
Crown chakra…. Spirituality
The third Eye…. Intuition
Throat chakra … Communication
Heart chakra…. Love
Solar Plexus…. Strength
Sacral chakra…. Sex
Root chakra….. Survival
Each chakra has its symbol and function.
Chakras are energy centers through which the energy flows vertically from the crown head to the lower end of the spine.
Each chakra is responsible for other organs in the human body and for other psychological functions and abilities.
If the chakra has enough power, one works without any problems.
If the energy in the chakra is blocked, there are problems and diseases.
Chakras energies emanate, but also attract in the form of vibration.
Each chakra is associated with every organ or gland in the human body.
Organs or glands vibrate at the same frequency as the chakras associated with them.
If the chakras are balanced, one is happy and healthy.
If even one chakra is unbalanced, it can affect organs or glands that are associated with this chakra.
It can also cause the neighboring chakras to be unabalanced and therefore blocked.
The imbalance of chakras is manifested as a mental, spiritual, emotional or physical problem.
The Mind itself cannot feed the whole body and the right diet cannot solve any problems.
CHAKRAS AND THEIR FUNCTIONS